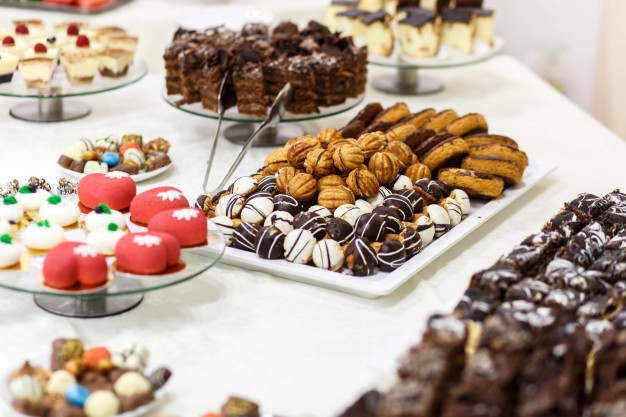 The month of February has started and the cupid has shot the arrow of low from his bow. Everywhere, there is love in the air. From confessions to proposals, to expressing love, for every expression, there is a special day in the love calendar of February. The special 7 days play a significant role in making your loved one feel extra special. Order online on veg platter and enjoy your food hot and fresh.
What is a better way than with chocolates to pop a question of love to your special one? Every year on the 9th of February is celebrated as Chocolate Day. It is rightly said that chocolate can make everything right. To make your chocolate day extra delicious, I have come up with amazing chocolate dishes to take your day and mood a notch higher. Check out:
1. Chocolate Cake:
Has someone ever said no to a cake and to make it more irresistible, a chocolate cake? Hell No! Rejecting the deliciousness of this beauty is a sin. Chocolate cakes are so delicious, melt in the mouth texture, creamy and just perfect. It comes in a large variety like chocolate chip, truffle, espresso, tiramisu, and the list goes on. Indulge in this deliciousness for a perfect chocolate day. Order chocolate cake online on Veg Platter.
2. Chocolate Shake:
On a cold wintery day night, sharing a chocolate shake with your lover with the same straw, looking into each other's eyes, can your day get any more romantic? Chocolate shake makes for a perfect chocolate day food. It comes in a variety of choices, one for each. You can choose from kit-kat, brownie, choco-chip or the evergreen classic. The chilled chocolate shake shared with your lover is great to ignite a spark in your relationship. Order chocolate shakes online on Veg Platter.
3. Hot Chocolate
It is hot, it is chocolate, it is milky, it is AWESOME! Hot chocolate with your special one on a chocolate day date is a great idea. The warmth and sweetness of the hot chocolate are sure to warm the bond between you too.  Sipping it slowly, and later cleaning the cream mustache from each other's face with your own hands is so Bollywood Romantic. Order hot chocolate online on Veg Platter.
4. Chocolate Waffle
The current favorite of the youth, the chocolate waffle is a delicious chocolaty affair! Crispy from the outside, chocolaty and gooey from the inside, drizzled with more chocolate on top, it is magical.  A waffle date on a chocolate day can never go wrong. Order chocolate waffle online on Veg Platter.
5. Chocolate Fudge
Vanilla ice cream + hot chocolate sauce + roasted almonds + nuts = PERFECTION. Can you deny that? I bet you can't, nobody can. A glass of hot chocolate fudge is enough to take your senses on a nirvana trip and sharing with your special one multiplies its magic to infinity. Eating in the same glass with your lover and fighting for the last bite, surely is going to create some memories you look back on to. Order Chocolate Fudge online on Veg Platter.
6. Chocolate Ice-Cream
Last but not least, chocolate ice-cream is one such food without which chocolate day is incomplete. Chocolate ice cream is what dreams are made up of. It is a portion of ultimate comfort food and an instant mood lifter. Watching your partner indulging in pure happiness while eating chocolate ice-cream is a sight to behold and keep in your heart forever. Order chocolate ice-cream online on Veg Platter.
I am sure after reading this, you must be thinking about your special someone and planning to eat all these goodies with them on chocolate day. We make ordering all these delicious beauties easy for you. Now order online on Veg Platter and get your food hot and fresh. Install the app www.vegplatter.in/app.
Recent Blogs
We found the following Restaurants.