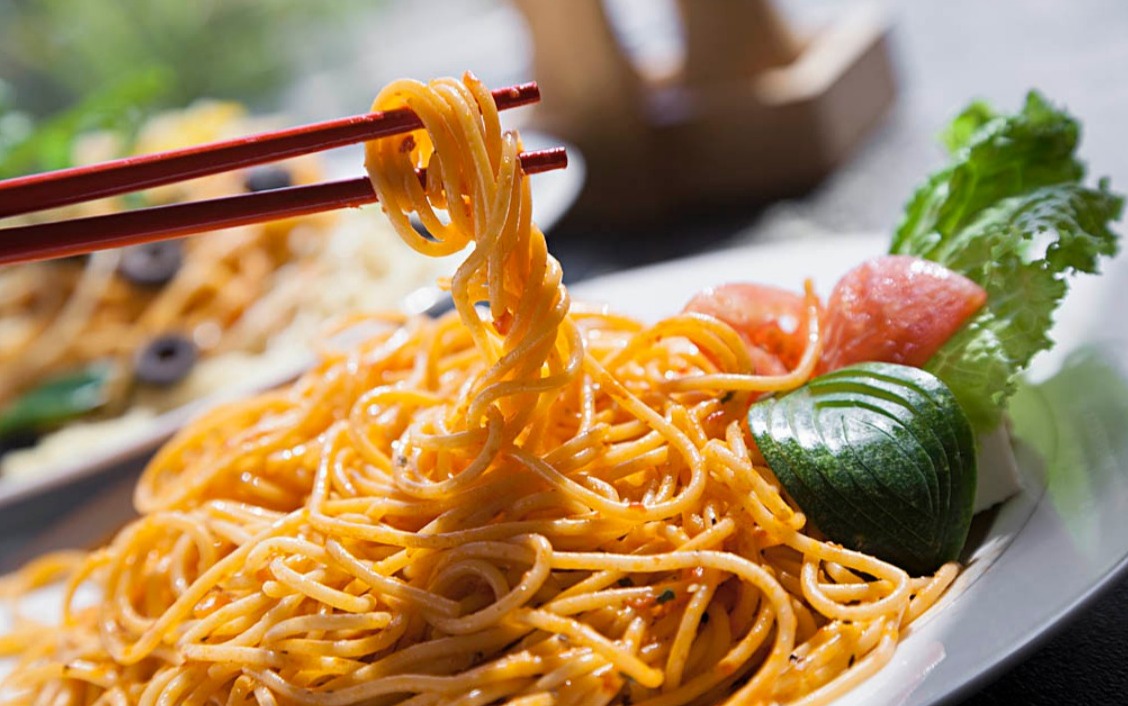 We as Indians are very welcoming in nature. We welcome everything that is given or is brought to us. That is why we have such a diversified culture. As much as we love adopting different things, we also love adding our desi tadka to it. Be it clothes, language, culture and most importantly FOOD. What comes to India, becomes Indian. We have plethora of foreign dishes which we have completely Indianized to such an extent that the natives trying their own dish would not even recognise it. A dash of Indian spices, some splutter of oils few other mix and match and VOILA!! A new Indian dish is created which is much more delicious than its original form.
When it becomes a difficult task to choose whether you are ordering Indian or international, opt for fusion and ask for these dishes which are the perfect combination of desi and videshi. We get to you some really cool options:
1.    Veg Manchurian
This is our very own version of Chinese culinary mastered in India. Manchurians are Indian version of Chinese dumplings made up by frying up a dumpling made up of shredded vegetables which is then tossed in soy sauce gravy. It is every Indian's favorite Chinese dish (pun intended). With manchurians in a hotel menu, it is never a difficult task to order a starter. "I don't like manchurian", said no Indian ever!! Chinese owe us big time for giving them this gem.
2.    Pink Sauce Pasta
If you ever serve this pink sauce pasta to any Italian, there might be a chance that he might lose his mind and get baffled. With our love for invention, we combined the red sauce pasta and white sauce pasta and created what is now loved by many Indians, the great oink sauce pasta. I am sure you would have also eaten this and have relished it too. If you haven't, then man you seriously are missing out on something super good.
3.    Honey Chili Potato
The love for potatoes and Chinese food in India is never dying. So, we thought why not let's bring together the most loved foods and therefore created this finger licking dish known as honey chili potato!! It is spicy, it is sweet, it is tangy, basically it is your taste buds on a roller coaster ride!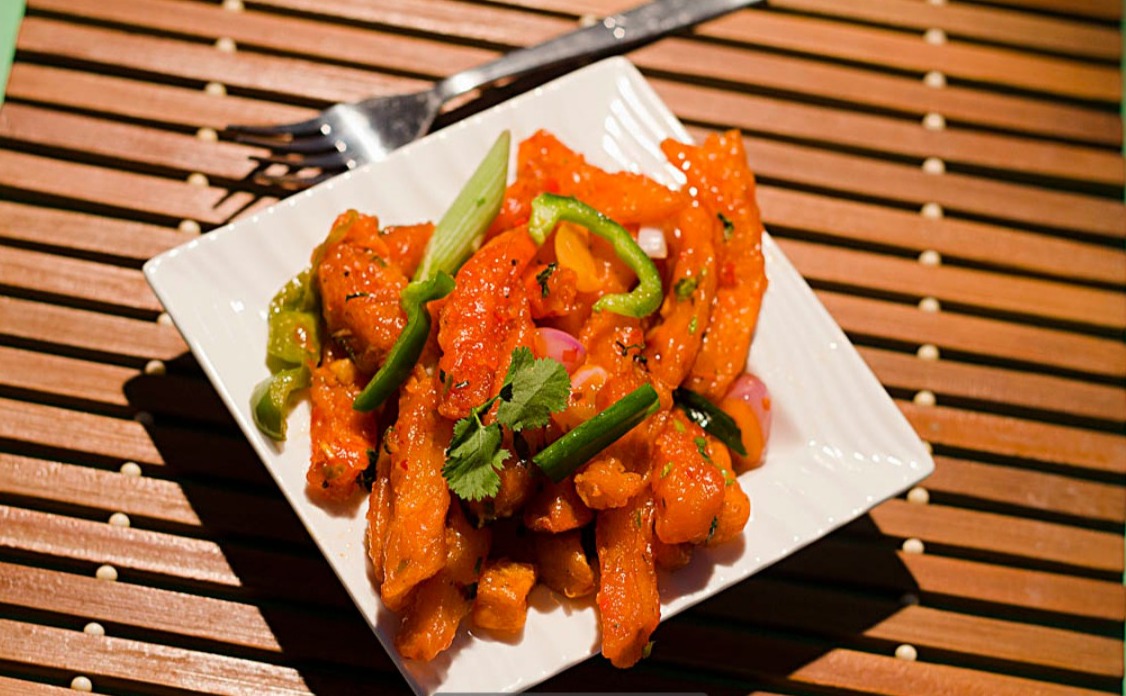 4.    Naanza
As the name suggests, it is NAAN +PIZZA. Naanza is what dreams are made up of!! The child of two best foods, this one is the ultimate winner of all. Adding all the toppings of pizza on base made up of naan, what is there to not love about this delish recipe? This Indianized version of pizza would put Italy to shame that why didn't they think of it before. This proves Indians know the art of making a pizza better than Italians. BURN!!!
5.    Tandoori Momos
This one is my personal favorite. The two names that it is made up of, brings khushi ke aansu in my eyes!! I mean first of all it is momos, and on top of that, these are bakes in tandoor!! Dreams are made up of such stuff!! I am sure the Tibetans and Nepalese too would like this version of the momos better than their routine steamed and fried ones. Keep experimenting India and give us more foodgasmic dishes like this one!!
6.    Masala Coke
Not even the dishes, we even make the drinks our very own desi. The owners of coke would never in their dreams would have thought their beverage would be sold as Masala Coke here in India. But who cares if the taste is so good! The fizz and sweetness of coke is when mixed with the tangy masala, awesomeness is created. I bet you can't restrict yourself from having another glass of this drink. 
I wonder about how great my country India is, it makes everything its own in a beautiful manner. I know you must be craving these delicious food items. Worry not, order online on veg platter and enjoy your food hot and fresh. Download the app www.vegplatter.in/app available on IOS and android . 
We found the following Restaurants.