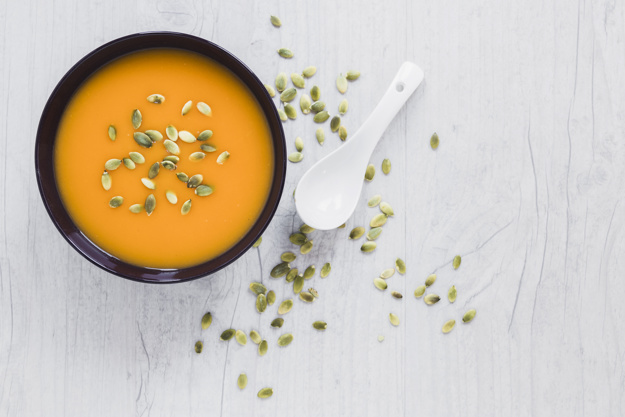 Soups are bowl full of happiness and warmth. A winter is never imagined without a simmering bowl of soup on a cold night giving warmth to your body and soul.
Soups are usually served before a meal as an appetizer, but a good amount of soup can be equivalent to a meal itself. Packed with nutrients, soups are super healthy for our bodies. There are many ways in which soups can be prepared, each different from one another depending upon the necessity and taste. Let us have a look at the various types of soups:
1. Shorba
When it comes to appetizing work, there is nothing better than Indian vegetable soup, also known as shorbas. These are the generous amalgamation of vegetable stock and spices, leaving a very warm taste to your taste. In fact, when you have a cold, a spicy Indian shorba is exactly what you need to recharge yourself. It will rip the laziness and will enter straight into your heart to warm and it cheer up. Experience the magical charm of Indian spices by relish the top-notch Tamatar Shorba or South Indian Rasam.
3. Cream Soups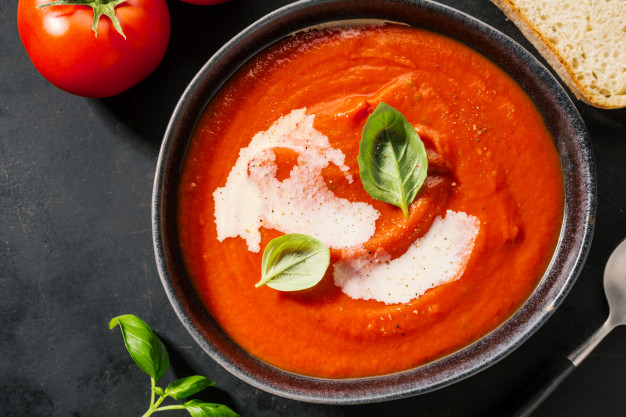 The thick cream soup is very calming. It's something completely relaxing - just sit down and sip, don't even bother to bite! When it is in large proportion, the thick cream soup can be a full meal. Although these soups are traditionally thickened with corn flour, there are now countless options, such as thickening ordinary flour, oatmeal or cream, each offering a different taste and texture to suit your taste. You can choose from the most popular dishes such as sweet corn and tomato cream soup, potato soup, black bean soup and spinach soup.
3. Chunky Soups
When you are craving more varieties, you can choose a mouth-watering, multi-textured Chunky soup. These are usually half-thick, with large pieces of vegetables, beans or noodles, to play with your taste buds! Soups such as corn soup, Manchow soup, creamy sweet corn soup, nourishing barley soup and hot and sour soup are very rich and have a very interesting taste. Try a Moong Dal soup and it will soon be a chosen food!
4. Light Clear Soups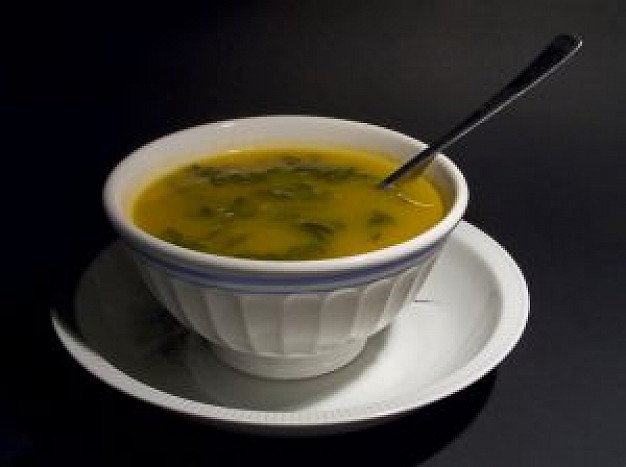 If you need something light and refreshing, then you can choose broth or clear soup. In addition to the classic continental broth made from vegetable soup, crispy vegetables, corn or mushrooms, seasoned with salt and pepper, there are many refreshing oriental broths with strong sauces. To enjoy the broth, you can choose classic recipes such as mixed vegetable broth or Chinese vegetable broth. When you feel more adventurous, go to Tom Soup or Kokum Saar.
5. Quick Soups
We all experienced when we urgently needed a bowl of soup but didn't have the time and energy to make soup. Even if you have a few minutes of leisure time, you can make a quick soup yourself, without much trouble. Ready in minutes, soups like broccoli soup, ricotta soup, lemon and coriander soup are very effective to start the day very effectively without too much effort!
6. Jain Soups
Did anyone tell you that you cannot make delicious soups without onions and garlic? Prove him wrong and convince him with these great, sparkling Jain-friendly soups. Soups such as Tomato Shorba and Moong Soup delight your taste buds, even without ingredients such as onions, garlic and potatoes. With ingredients such as tomatoes for seasoning, spices for aroma and herbs for the aroma, these soups win a hand!
7. Soups for Diet Freaks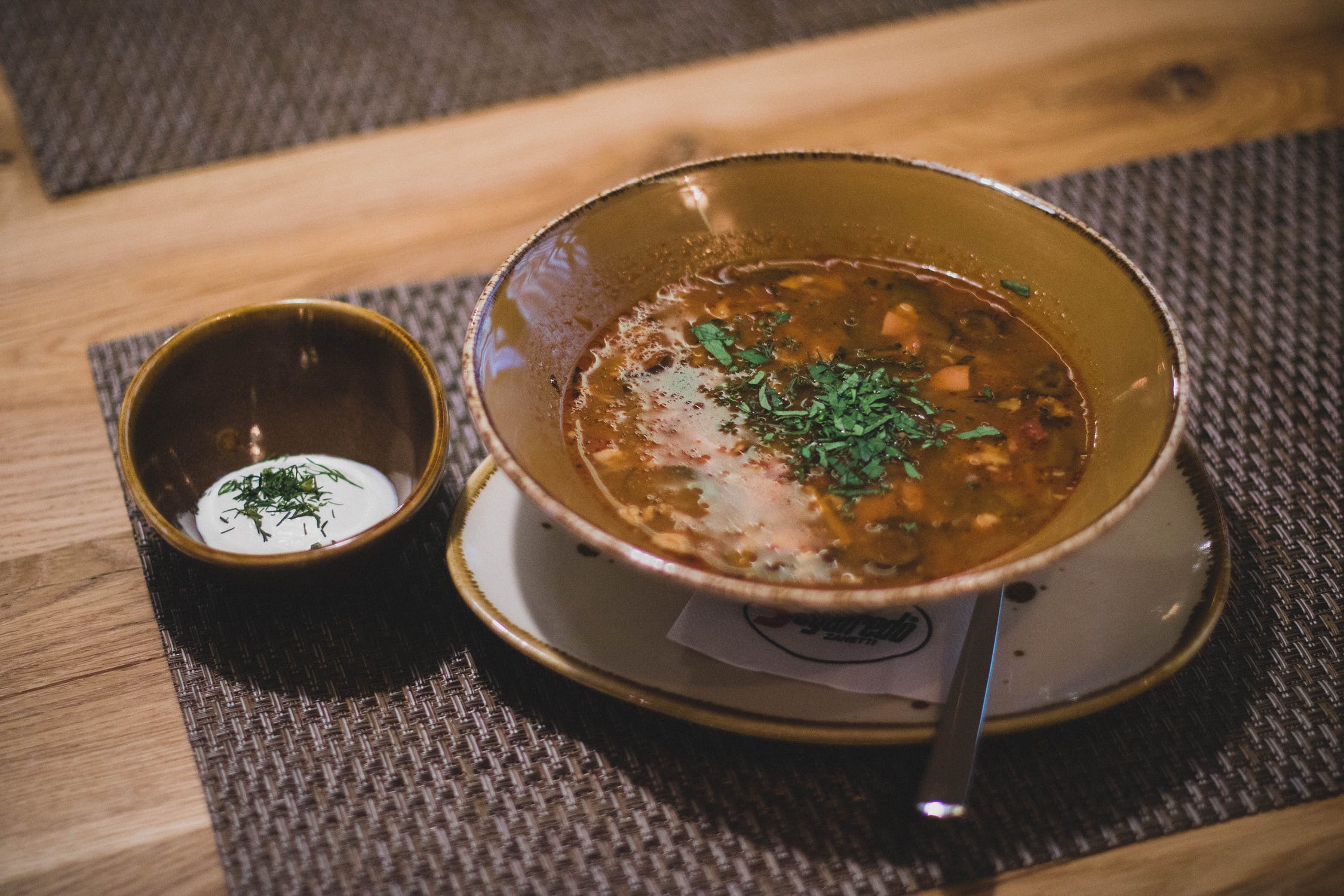 If you want to lose weight or on a hard day, there's no reason to eat thick soup with potatoes, cream, cornmeal and other calorie bombs! Soups can be reduced in calories and always delicious. Discover the benefits of switching to low-calorie options such as carrot soup, healthy lentil soup, barley nutritious soup, whey soup, Chinese vegetable soup, moong soup, and more. Enjoy these hot and fresh soups, easy to digest and sumptuous
Name your mood and there is a soup to match. Whether you need a mouth-watering meal, a do-it-yourself dive, a quick soup to please a guest, or a sumptuous soup to serve as a meal, there's something for everyone catering to all their needs. A soup is like a friend in need - an effective mood changer, a soul seeker, a feeder.
Enjoy your hoy bowl of soup in the comfort of your home. Order your favourite soup online and get it delivered at your place only on Veg Platter. Download the app to get exciting offers. www.vegplatter.in/app.
We found the following Restaurants.