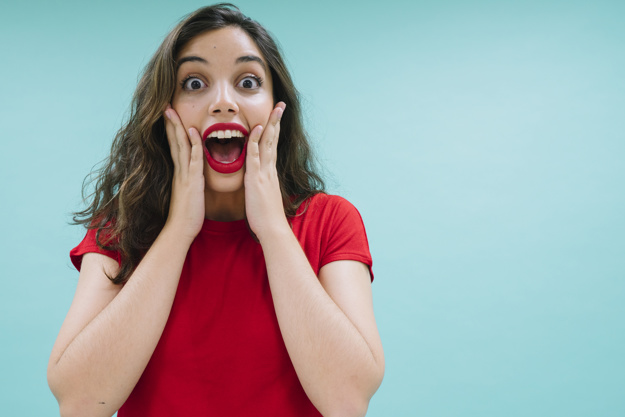 India is a land of people with big hearts. Just like water, India dissolves in it all cultures and their norms like sugar.  Indians always welcome everyone and everything with open hearts and acceptance. We take no time in making someone our own. Due to this welcoming nature of ours, we have made a lot of foreign things so Indian, that is would be really hard to believe that those things are not native to India. In this article, we are going to burst your bubble and reveal some food items which are very Indian but do not belong to India at all. Hold yourselves….
Samosa is an integral part of Indian culture and cuisine. We can never imagine Indian food without it. Samosa and Indian culture go hand in hand which can be found at every street corner. Many important discussions are held in the evening over a cup of chai and samosa. I am sure you must too be having a such a memory. But how many of you know that samosa is not INDIAN at all!! Yes. Samosa was brought to India by the Middle-Eastern which was then called 'SAMBOSA' in the 13th and 14thcentury. But let it be, we can not just stop hogging over this delicious snack!! Nom-Nom!!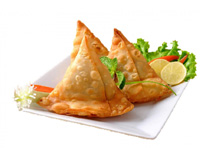 Just the word jalebi brings ecstasy to my soul. The crispy, gooey, sugary dessert is so delicious that you can not stop yourself from having more. Jalebi is undoubtedly one of the most loved Indian sweets which can be found at every nick and corner in India. No celebration is complete without some delicious jalebis. But my dear, this dessert does not belong to India. It was brought to India by the Persian invaders. Jalebi was originally called 'zalabiya' in Arabic and 'zalibiya' in Persian. We don't care where jalebi was originated… jalebi Indian thi, Indian hai, aur Indian hi rahegi! High five to all the jalebi lovers out there!!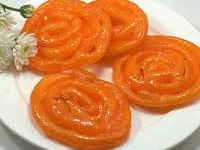 Rajma chawal is the ultimate comfort food for all North Indians. It is more of a ritual in most North Indian households to prepare rajma chawal on Sunday. When a tired school student enters home after school and the aroma of rajma chawal hits his senses…. Oh my!! That joy knows no bound! But have you ever even in your dreams thought that your rajma is not Indian!! That hit hard right?? Rajma are native and brought in to India by Mexico. Rajma known as kidney beans are a staple diet in Central Mexico but are very differently prepared than our rajma chawal. A big shout out to Mexico- thanks a lot for the delish rajmas!!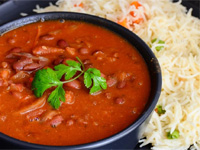 If there is one thing on earth that can take you to heaven and back, it is without a doubt the Gulab Jamun. Just one bite into this melt in mouth sugary, soft dough balls makes you roll up your eyes in utter foodgasm!! Be it any happy occasion, piping hot gulab jamuns are mandatory to eat. My heart aches to tell that this amazing sweet is also not Indian!! Why Lord? Why?? Our favorite dessert was originated in Persia and was called luqmat al qadi (gulab jamun sounds better any day) but it was not exactly the same as we have it in India. Let's have some gulab jaumuns to get over from this fact that, humare gulab jamun humare nahinPersia ke hain!!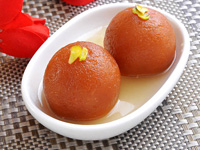 Indians take immense pride in serving and eating their world-famous aromatic biryani. Biryani is a really special dish made especially of basmati rice infused with rich spices and saffron and cooked with dum available both in veg and nonveg options. This is a dish to die and kill for!! Trust me when I say this, many weddings in India have been called off because the bride's family didn't serve biryani to the baraat. Shocked right. Get ready to get yet another shock, the biryani that is a matter of pride for Indians is indeed not Indian but Persian. So next time you take the first spoon of biryani in your mouth don't forget to thank the Persians.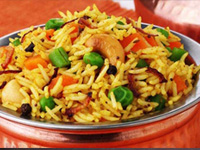 If you went out to have a meal and didn't eat naan, did you really eat a hearty meal? Naa!! Naans are as essential in a north Indian meal as salt to food. Freshly baked naans in tandoor with oodles of butter are delish. But the much loved have was originated in Persia and brought to India during the Mughal Era and the love for naans since then is unstoppable. No matter if naan was originated in India or Persia, we will keep loving our naan, jab tak hai jaan!!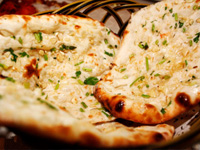 It is a popular saying that Indians don't have blood running in their veins but chai!! That's right, this is how much Indians love their chai (tea). For most of the Indians, their day starts with a hot cup of tea. Tea and Indians are like Karan-Arjun, never apart!! But I am sorry to break your hearts, tea was not originated in India. Our very own chai is a gift of Chinese brought to India by the British. Ek chuski chai ki kimat tum kya jaano British Babu!!!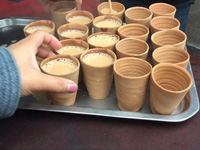 I wonder about how great my country India is, it makes everything it's own in a beautiful manner. Never had I ever thought that the dishes I grew up relishing are not Indian. That is the beauty of Indian culture. I know you must be craving these delicious food items. Worry not, order online on veg platter and enjoy your food hot and fresh. Download the app www.vegplatter.in/app available on IOS and android. 
 
We found the following Restaurants.