Rain: Exists
Babu Ji at home: Bahu, jraa chai aur pakode hote toh mzaa aa jata.
Haha, a very common scenario of Indian households during rains. A cup of tea with crispy pakoras makes up for a perfect snack during monsoon. Pakoras are simply vegetables coated in gram flour paste and deep-fried in oil until turned golden-brown and crispy. In southern parts, pakoras are called bhajiya or bhaji. They are served with coconut or coriander chutney and also with tea. People in India, just love to munch down pakoras and we have a great variety of it here. Order food online on VegPlatter and enjoy your food hot and fresh. Let's check out the different type of pakoras in Indian subcontinent.
SPINACH PAKORA
You might hate spinach sabzi, but you will surely fall in love with spinach pakoras. They are perfect partner for your monsoon tea and crunchy in taste. You will forget eating processed chips, once you start eating them.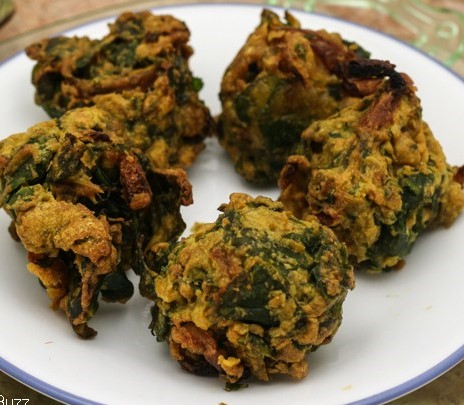 STUFFED POTATO BREAD PAKORA
Stuffed potato bread pakora is a famous snack not only in rainy but in all seasons. It is prepared by stuffing boiled potatoes in triangular pieces of bread, dipped in batter and then fried till golden brown colour.
ONION PAKORA
Onion pakoras are the easiest to make. Raw onions are first cut and then dipped into gram flour batter and fried in chittering oil. They taste amazing with tomato sauce and green chutney.
CHILI PAKORA
Do you have a "spicy" tooth? Consider green chili pakora that is perfectly spicy to be taken with tea. Don't forget to remove seeds from chili's inside before dipping into batter.
MIX PAKORA
Mix pakoras contain all the chopped vegetables like cauliflower, cabbage, onions, etc. and clumped together. They dipped into batter and fried for some time. Every pakora tastes different from the other, because of the variety in veggies.
GOBHI PAKORA (CAULIFLOWER PAKORA)
Our moms use gobhi to make an array of desi dishes and we just can't bear the sight of it. Try its pakoras just for once and you will just fall in love with cauliflower.
SOYBEAN PAKORA
Not only soybean is the best source for veg. protein but it is also used in making crispy-soft pakoras. Initially, soybeans are soaked in water for half an hour before dipping in batter. 
MOONGDAAL PAKORA
Famous in all over Delhi, Moongdal pakora with green chutney will leave you licking your fingers. It's hard to believe they are made from boring yellow lentils. They are garnished with green mint and mostly served with coriander paste.
AALOO PAKORA (POTATO PAKORA)
Aloo pakora is made by slicing potatoes into thin slices and then prepared in the same way as other pakoras. It is usually light on stomach and a great snack for evening tea. 
PANEER PAKORA
Best things always come at last. It would be unfair if we don't enlist Paneer pakoras onto our top list of pakoras. They are crunchy from outside and soft from inside and tastes so yum with chat masala sprinkled on the top. From young to old, no one can resist themselves from eating at least one piece of it.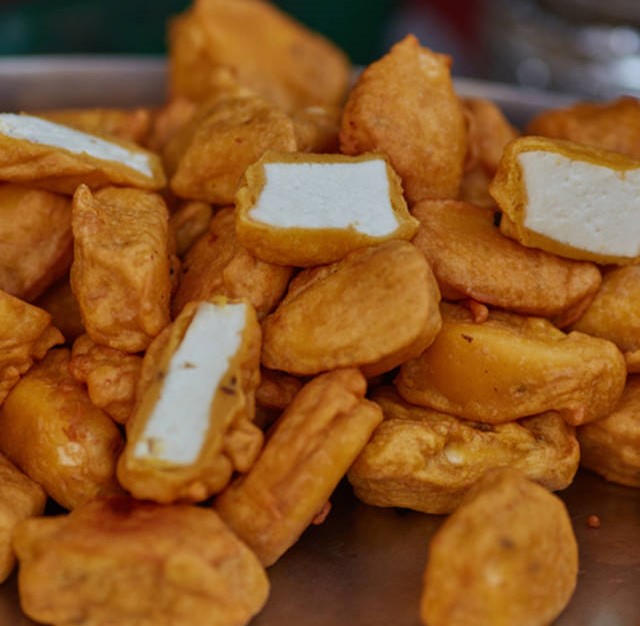 This was our list of types of Pakoras in India. Because they are deep-fried, it is advised to eat them in the limit. By now, you would be just dying to have them with your tea. You don't need to go outside when you can relish pakoras by ordering them online from VegPlatter. Download the app www.vegplatter.in/app.
We found the following Restaurants.