The word "amla" comes from the Sanskrit word "amlaki" which means "maintainer" or prosperity. It is a sacred tree in India and has been called "Mother Earth" since ancient times. Amla, also known as Indian gooseberry or Amalaki, is a revitalizing superfood. According to Ayurveda, regular feasting of amla balances the three doshas in the body (ie, Vata, Pitta, and Kapha).
This is a commonly used therapy in Indian families and is widely used in Ayurvedic treatments. It is an important storehouse for nutrients-polyphenols, vitamin C, vitamin A, calcium, magnesium and iron. It has enormous health benefits such as delaying aging process, boosting immunity, balancing stomach acid, strengthening the liver, controlling hair fall, reducing dandruff and supporting the heart. So it's a good idea to include it in your daily diet. If you want to know how to do this, there are several ways. Read below to know more. 
1.Candy
Amla Candy is a sweet and tangy recipe that contains all the benefits of amla and can be used in the winter to stay healthy and fit. The Amla chunks are dried and sweetened. You can store it in a container and use it all year round.
2.Pickle
AMLA PICKLE is alternative great way to ensure that you get your daily dose of amla. However, you can safely eat one to two spoonfuls of amla pickle every day. It is a tangy and spicy pickle recipe which is sure to give your tongue a roller coaster ride of gastronomic pleasure.
3.Juice
AMLA Juice is one of the simplest ways to add amla to your diet and reap its benefits. It helps strengthen your immunity, metabolism and prevent viral and bacterial diseases. You can simply prepare amla juice by diluting it with water at home and adding a little honey to your drink.
4.Powder
This is the cheapest way to add amla to your diet. Consume a small amount (1 teaspoon) of amla powder before each meal to improve digestion. You can also add a spoonful to your dish to add a tangy flavour.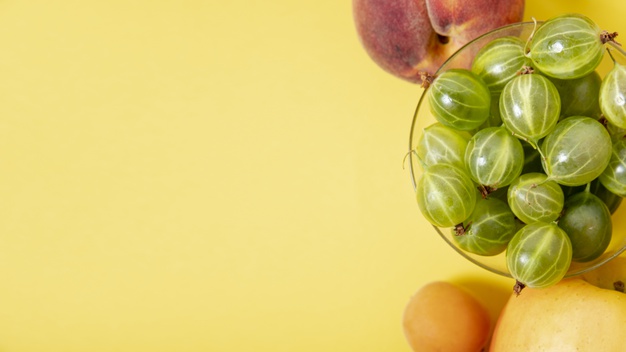 5.Murabba or marmalade
Amla is most commonly used to make sweet and spicy Indian preservative- murabba. There are many ways to make Amla Murabbas. This one is really healthy for your body specially in winters to keep up your immunity.
6.Amla Chutney
AMLA CHUTNEY is a quick recipe that will complement your meal perfectly, as it adds spicy flavor to your regular dishes. Here is a simple recipe for Amla chutney: heat the oil in a pan, then add garlic, coriander seeds, green peppers, curry leaves. Now, add amla and cook it for 4-5 minutes, then set aside. Transfer the mixture to a blender and add the salt and fenugreek seeds. Blend until thick consistency is obtained.
7.Amla Tea
Amla tea is easy to make and can be prepared in minutes. Just boil water, add powdered amla or half a teaspoon of grated fresh amla and boil it. Now add a teaspoon of raw sugar and serve while hot.
8.To regular dal and dishes
Pour in a teaspoon of amla powder or a teaspoon of fresh amla and spices in your dal or other dish and you will be amazed to witness the instant uplift of the taste of your dish adding medicinal properties to it too. 
Trust green, eat green!  Order food online on  Veg Platter and relish healthy foods in the comfort of your home. Download the app  www.vegplatter.in/app
We found the following Restaurants.