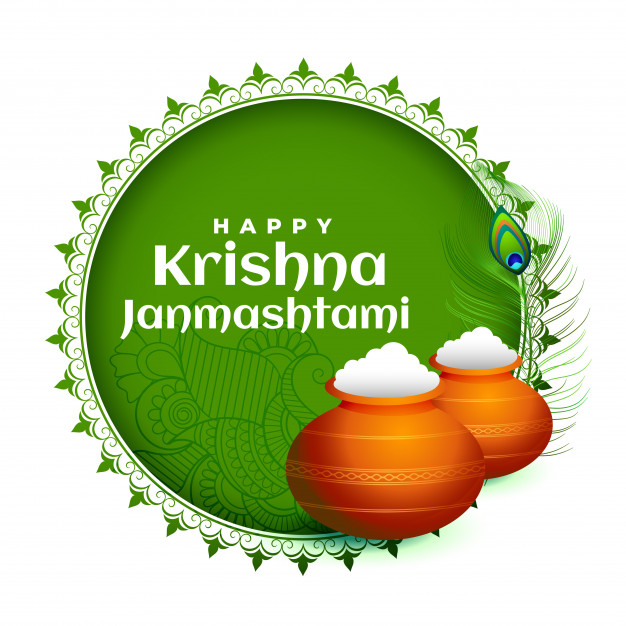 India is often called the nation of festivals. From Teej to Eid to Raki, the festival season is right here, and the next celebration we're looking forward to is Janmashtami. Janmashtami is one of the most widely known festivals on the subcontinent celebrated by Hindus. Krishna Janmashtami commemorates the birth of Krishna God. Krishna is considered the eighth incarnation of Vishnu on earth. Krishna was born in the middle of the midnight of "Eighth day" or "Ashtam" in the Holy month Sharavana.
 Janmashtami festival is for some lip smacking food. It is well known that Krishna Lord loved delicious food. He was also called "Makhan Chor" (butter thief) because of his special preference for butter. Some believers prepare a special "Chappanbhog" for Krishna Lord, which contains 56 food dishes! At this point, Mathura and Vrindavan's sweet shops are bustling with a variety of sweets known to be Sri Krishna's favorites. Some believers of Lord Krishna eagerly prepare these sweets at home.
This festival is made sweeter with eating together some delicious sweet dishes, ghevar being one of the important sweets loved by all.  Order food online on veg platter and enjoy your food hot and fresh. In this article, we will you will get to know some amazing variety of ghevar to devour this Janmashtami.
1.     Rabri Ghevar
Rabri is a sweetened, condensed milk dessert used as a top layer for ghevar. At the top of the Rabri top, you can also sprinkle some pistachios and almonds to add flavor. The highly sweet taste of rabri is well accompanied by the less sweet ghevar.
2.     Malai Ghevar
Malai Ghevar is the most loved and popular dessert in Rajasthan and has traditionally been used in various occasions in the state. To prepare the malai topping for the ghecar, all you need is to heat the milk, sugar, cardamom and saffron until it is reduced to half and let it cook until it thickens. This is how you prepare a delicious malai topping for ghevar. Is it too tough?
3.     Mava Ghevar
Mawa is Hindi word which, meaning "Khoya." Khoya is evaporated milk.  A thick layer of roasted mawa added on top of ghevar makes it a delicious mawa ghevar. All you have to do is heat khoya until it turns brown, add elaichi powder and sugar to it and spread the mixture on top of the ghevar.  Order food online on veg platter and enjoy your food hot and fresh.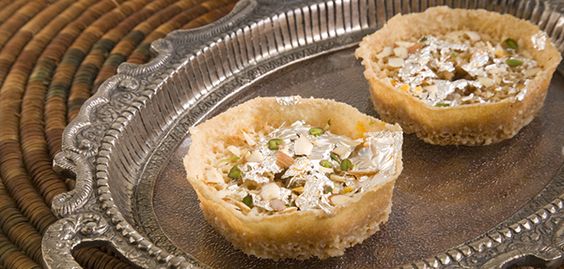 4.     Cake Ghevar
This might come as a surprise for you but ghevar is now glazed with cake icing too, so it becomes a Ghevar cake. The sugar is added to the thick whipped cream and stirred nicely and then added to the ghevar. To add to its beauty, you can add fresh strawberries and pistachios Chocolate Ghevar.
5.     Chocolate Ghevar
In addition to the regular topping used on ghevar, chocolate spreads are the latest. Yes, you are not mistaken. Chocolate ghevar is a thing now days that you can prepare on your own too. You can make this dream dessert at home. All you have to do is melt your favorite chocolate, add the raisins and let it cool. Pour the dense chocolate spread on ghevar and flaunt your chocolate ghevar to your family.
This Janmashtami, become the star of the family and prepare ghevar for your loved ones. Order food online on Veg Platter and relish these foods in the comfort of your home. Download the app www.vegplatter.in/app
We found the following Restaurants.