"Khao Pio, Baisakhi diyan Mauj manao! 
"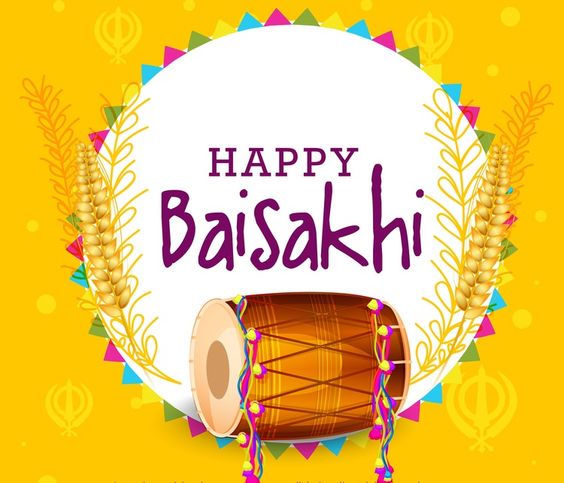 With the onset of summers and the harvesting of the Rabi crops, there is ecstasy in the air. 14th April called as Baisakhi marks the 1st date of the Hindu calendar which is one of the most auspicious day for Hindus. Baisakhi is celebrated with full zeal in the state of Punjab. Spiritually, for Sikh community, on the occasion of Baisakhi, Guru Gobind singh ji laid the foundation of Khalsa at Kesargarh at Anandpur in 1699.
Baisakhi is celebrated with a lot of pomp and show among the Punjabis. People get together after the harvest, sing folk songs, dance, thank the God and most importantly – EAT GOOD FOOD! The color yellow is of great significance on Bisakhi as it represents joy! People ador themselves in beautiful colourful shades of yellow and eat yellow coloured foods like kaddi rice, yellow sweet rice, jalebi. Lassi and more. Like any Indian festival, food is an iconic part of the Baisakhi celebration. Punjabi cuisine such as sarson da saag, chhole bhature, pindi chane, are all a traditional Baisakhi feast. Order Veg food online on veg platter and enjoy your food hot and fresh.
1. Peele Chawal/ Meethe Chawal
Peeley Chawal, also known as meethe chawal or kesari chwal, is an essential dish of the Punjabi family during the Baisakhi or Basant Panchami celebrations. The delicious combination is made from rice and is sugared with syrup. Fragrant spices such as cardamom, clove, cinnamon and plenty of dried fruits and nuts are also used in the preparation process. In addition to adding aroma, the pleasing saffron brings a beautiful yellow hue to the rice, making it the perfect festive food for Baisakhi.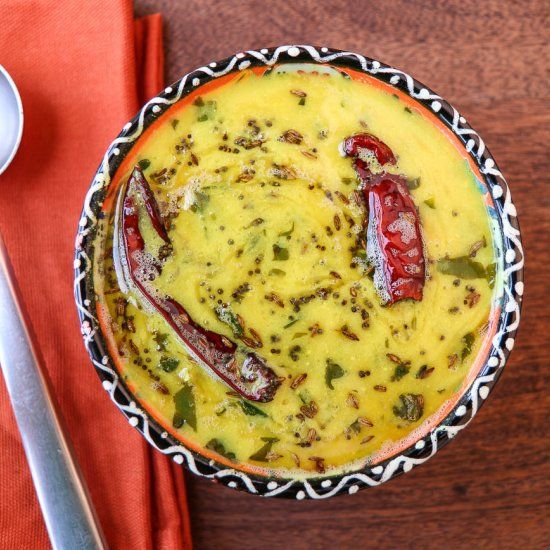 The traditional Punjabi kadhi pakoda is one of the best representatives of the rich Punjabi flavor. It is spicy, it is sour, it is a kind of gratification to the soul. Made with full-fat curd and a range of warm spices, the yellow Kadhi is perfect with a plate of hot chawal.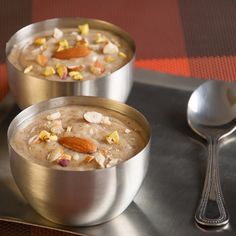 Summers are here in all their grandeur, but there are some winter treats that we are not yet ready to part. Gud ka halwa is one of those delights that is very much enjoyed in the homes of Punjabi during Baisakhi. Made with lots of ghee and jaggery, this warm dessert is the dream of any enthusiast come true.
Is it even a Punjabi celebration if it has no lassi in the menu? Lassi and Punjabis are as inseparable like gudd te makhi (jaggery and fly). A large glass of thick creamy sweet lassi is all it takes to win any Punjabi's heart. You can make it in various flavours like mango, rose, dry-fruit and impress your family and pals with your culinary skills on Baisakhi celebration.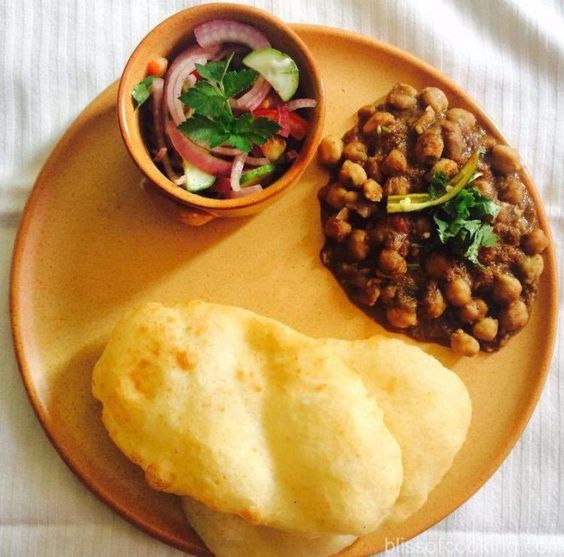 The soft bhaturas paired with chickpeas cooked in masalas are perhaps the most ardent start you can give to your day. This favorite nashta of all time is one of Baisakhi's most favorite celebration foods, too.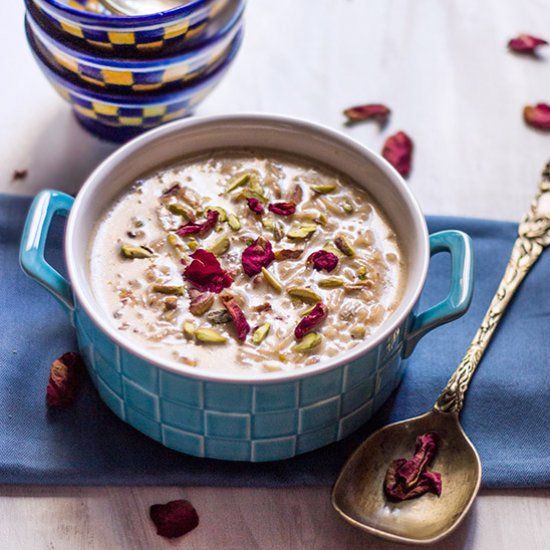 Kheer is a constant in all Indian celebrations. Made with milk, rice, sweetened with sugar, saffron, with chopped pistachios and most importantly a whiff of love and joy. Dry fruit kheer is a hit amongst the Punjabis and is total winner on Baisakhi festivities. The more you simmer the kheer, the more delicious it becomes. Garnish it with some rose petals and win everyone's heart with your special dry fruit kheer. Nom-Nom! 
This Baisakhi, while you shake your legs to the dhol beats and thank the God for the mighty harvest, order delicious food online onVeg Platter. Download the app in both android and apple vegplatter.in/app
We found the following Restaurants.