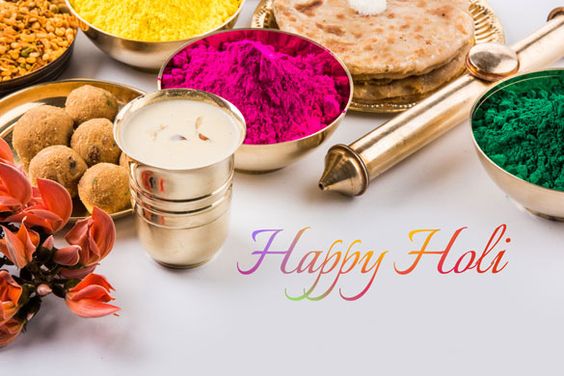 Pink hands, yellow cheeks, green forehead, red nose, if not on this special day, such a person's sight may make people scared! However, Holi is such a day when everywhere people are submerged in colors from head to toe. We love this festival. Not only do we like a variety of colors, but we also like to immerse ourselves in the unique mouth-watering cuisine of this occasion. A lively sling bag of colors, a prank of water pistols, energetic spirits, old and new songs, plates filled with holiday gifts and a spring breeze - ah, we love Holi! This is how we have been celebrating the festival, but every year, there is a passionate immersion in the colored water; devour some of the most coveted food. Order food online on the veg platter and enjoy your food hot and fresh.
Talking about the celebration of Holi, we can think of sweet gujiyas, crisp papads, masala kachoris and so on. Food is an integral part of every festival in India. This is the perfect time to enjoy a meal and zeal of the festivities. This Holi Festival, eat the contents of your heart! Whether it's intimate events or elaborate events, we bring to you the must haves of the Holi food, check out:
1.Gujia
In addition to all the colorful and authentic Indian desserts, gujiya or stuffed dumplings are also one of the most popular Holi specialties. The most famous in the northern part of the country, it is devoured by all Indians. Therefore, during this Holi festival, you must add this delicious sweet dish to the dessert section.
2.Mal Pua
This simple, sweet, even-toned dish is made from versatile flour, milk and sugar, and is fried and has a rich cardamom feel. To add edges, you can use the sweet khoya on top. This royal dessert recipe originated from the Mughal era.
3.Kachauri
Zesty and crispy, Moong Dal Kachauri is made of fried moong dal sautéed with black pepper, garam masala and coriander powder. This modest recipe goes well with spicy aloo curry.
4.Bhang K Pakode
Bhaang is a common intoxicating drink prepared during the Holi festival. According to legend, the bhaang is considered a good fortunate drink consumed by Lord Shiva. Give your Holi festival an extra kick with these energetic treats. Serve them with a homemade bhaang ki chutney for an extra punch.
5.Thandai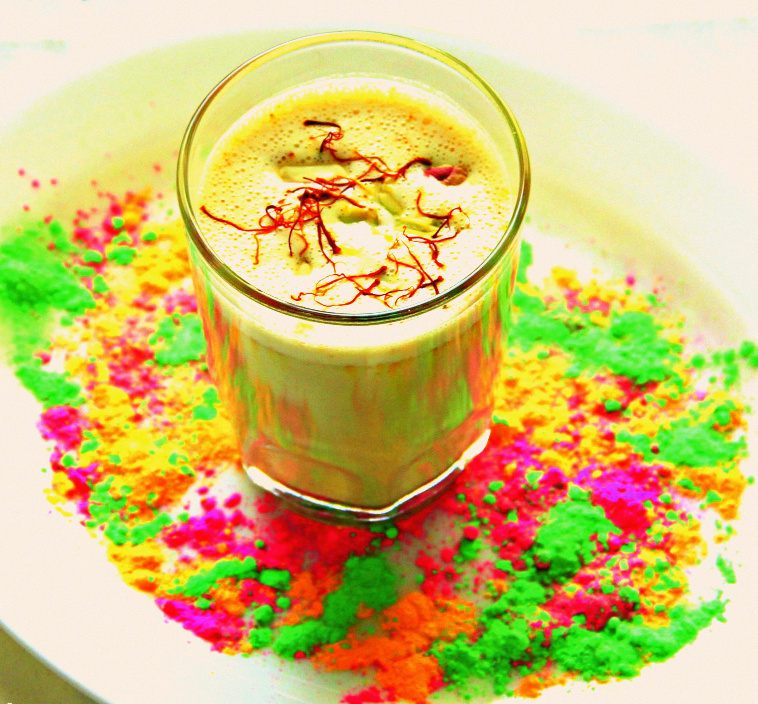 Thandai is popular in Rajasthan and other northern Indian states. It is a special Holi drink made from saffron, almonds, sugar, milk and various herbs. On request, you can also serve thandai with bhaang.
6.Dahi Bhalle
Don't you want your diners to drool over the food you serve, returning to your house again and again! Dahi vada is one of the Holi foods that make everyone want more. This delicious Indian snack is made by a fitter soaked in lentils, chickpea flour or potatoes soaked in dahi, which is necessary during the Holi festival. With coriander, paprika, crushed black pepper, chaat masala, cumin, green pepper or boondi, it makes it even more fascinating.
7.Kulfi
A rich creamy frozen mixture made from condensed milk, cream, dried fruit and saffron. Kulfi is a delicious dessert food that is loved by everyone. With this simple recipe, you can make these chilled almond-flavored delicacies at home! With such an eccentric menu, even if you decide to skip balloon battles and greasy synthetic colors, your Holi Festival will be fun. If you still want to indulge in them, we can't complain about the reason - bura na mano holi hain !!!
Celebrate Holi with your near and dears without worrying about making food. Order food online on Veg Platter and relish delicious food in the comfort of your home. Download the app www.vegplatter.in/app HAPPY HOLI!
We found the following Restaurants.