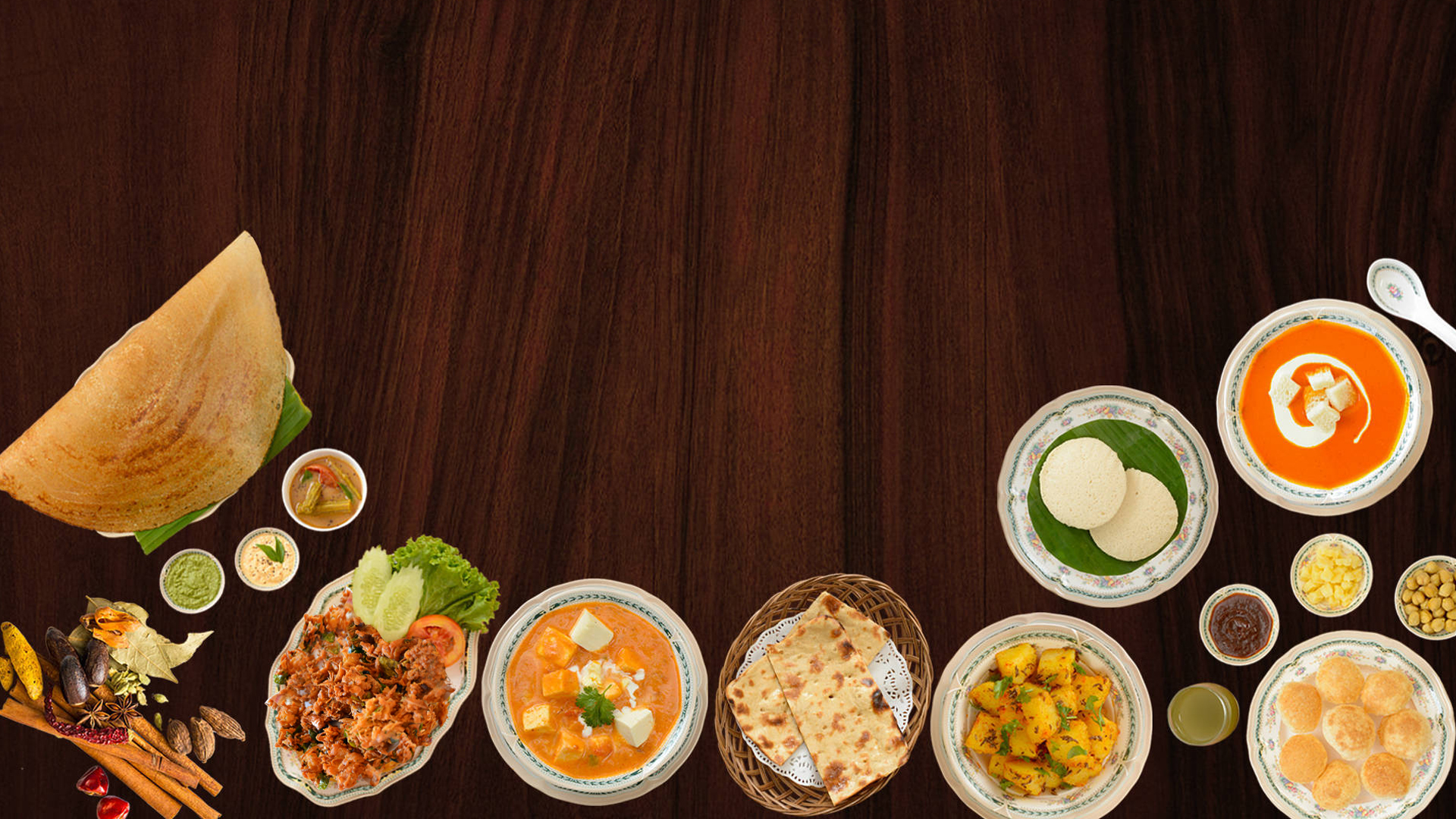 Breakfast is the most important meal of the day to keep you energized for the whole day. Being the meal to begin the day with, we as Indians just cannot compromise on the taste! With an amalgamation of different cultures and cuisines comes great taste. There is no wonder why Indians are so fond of their food. There is a variety of food items that India eats in breakfast, we have picked our favorites for you to check out:
   1. Paranthas
Weakness of every North Indian, Paranthas are staple breakfast of many Indians households. They come in many options with varied fillings of onion, potato, cheese, mint and a lot more. This is undebatable that aaloo ka parantha is most loved amongst all. Had with a good dollop of butter or curd, paranthas can be called be called as the national breakfast dish of India.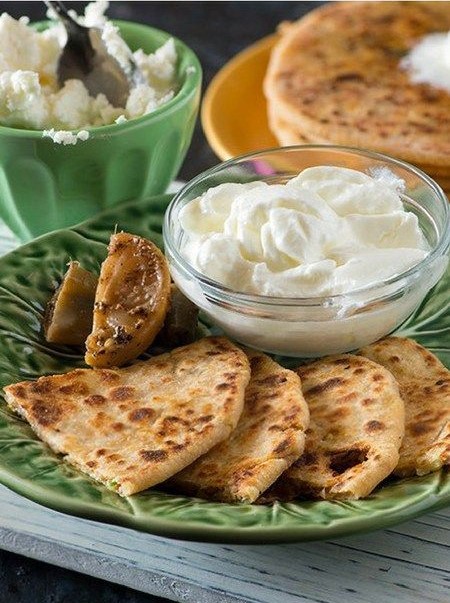 2 . Masala Dosa
Masala Dosa is an all-time favorite food for Indians. We can eat it in breakfast, lunch and dinner, basically we can have it any time of the day because it so delicious. A native breakfast of Tamil Nadu, Masala dosa has won the hearts of food lovers all over India and abroad. Typically relished with sambhar, masala dosa when had for breakfast is best enjoyed with coconut chutney and ghee. We have our thumbs up for Masala Dosa!!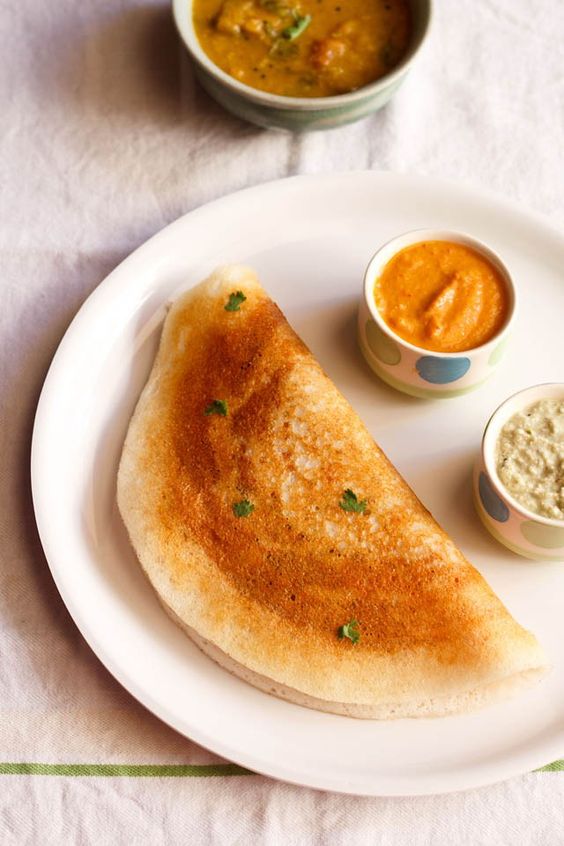 3. Chhole Bhature
Mere the name of chhole bhature fills me up with ecstasy!! The super delicious chhole served with hot fried bhaturas is a combination made in heaven. This is undoubtedly the favorite weekend breakfast for all Punjabis. Have it with a pickle, salad and chutney and forget about the calories for a moment, just enjoy the deliciousness!! A lazy Sunday, a plate of chhole bhature and big glass of lassi- life is sorted!!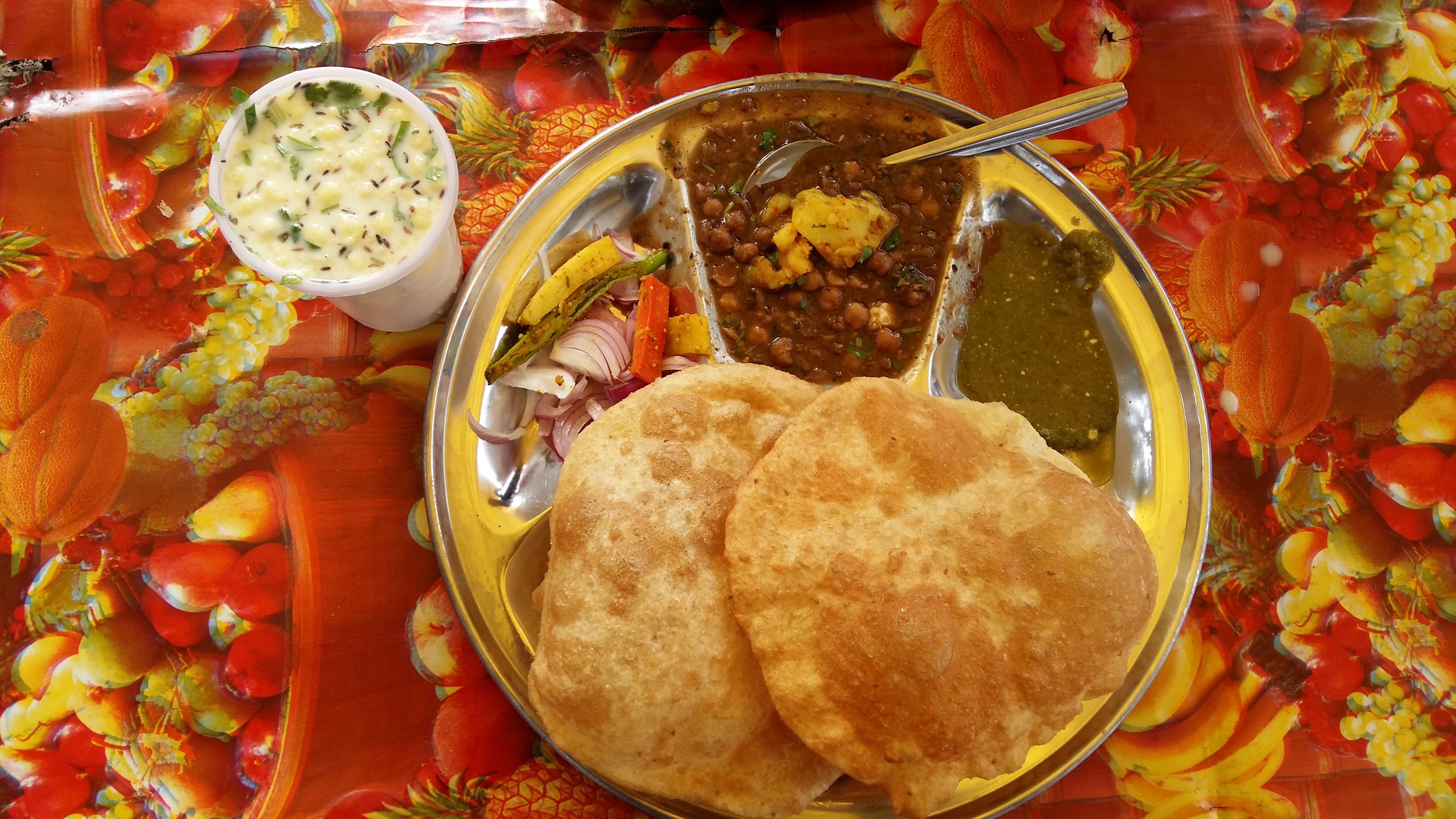 4. Poha
Poha is an underrated breakfast item which is really healthy and tasty. Made by pan frying flattened rice with a lot of vegetables and spices, poha is the perfect choice for a healthy and delicious breakfast. It is very popular in central India and is gaining popularity in other states too. The flavors are enhanced by adding roasted peanuts, chopped onions, sev and a squeeze of lemon. If you are a fitness freak and do not want do compromise on your taste buds, then poha is your happy meal!!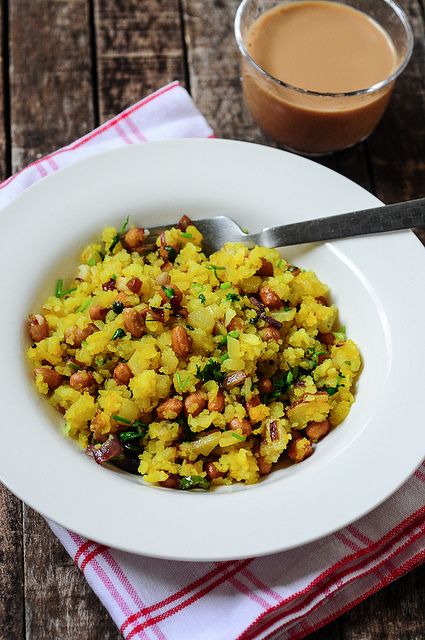 5. Upma
Upma is extremely popular breakfast food item in South India which is relished by all Indians alike. Made of semolina, this is a very healthy meal which keeps fat at bay and tastes very pleasant. Cooked with a tempering of mustard seeds, curry leaves, peanuts, this vegetable loaded dish is a hit among fit people. We would surely recommend trying this dish at least once.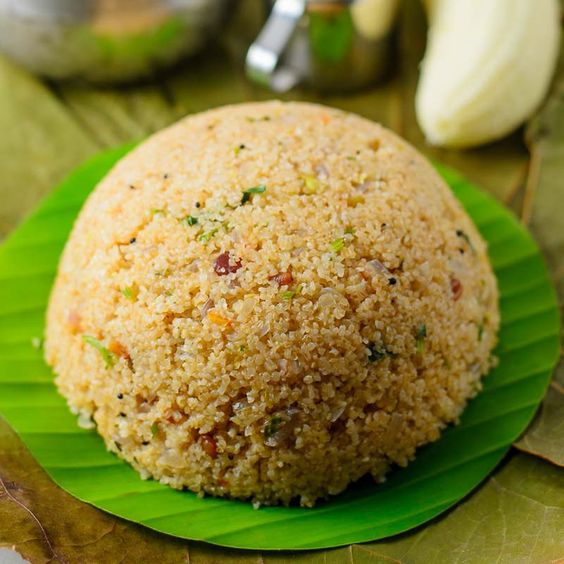 6. Sandwich
Sandwiches are an obvious breakfast food in all Indian households. Be it a child or an adult, everyone loves sandwiches. They are quick to make and handy to eat. Most mothers pack their children's school tifin boxes with sandwich. Sandwiches can be made in variety of flavors with different breads, dressings and stuffing. For sandwiches, there is one for each!! This is a sure shot successful breakfast item which seldom goes wrong.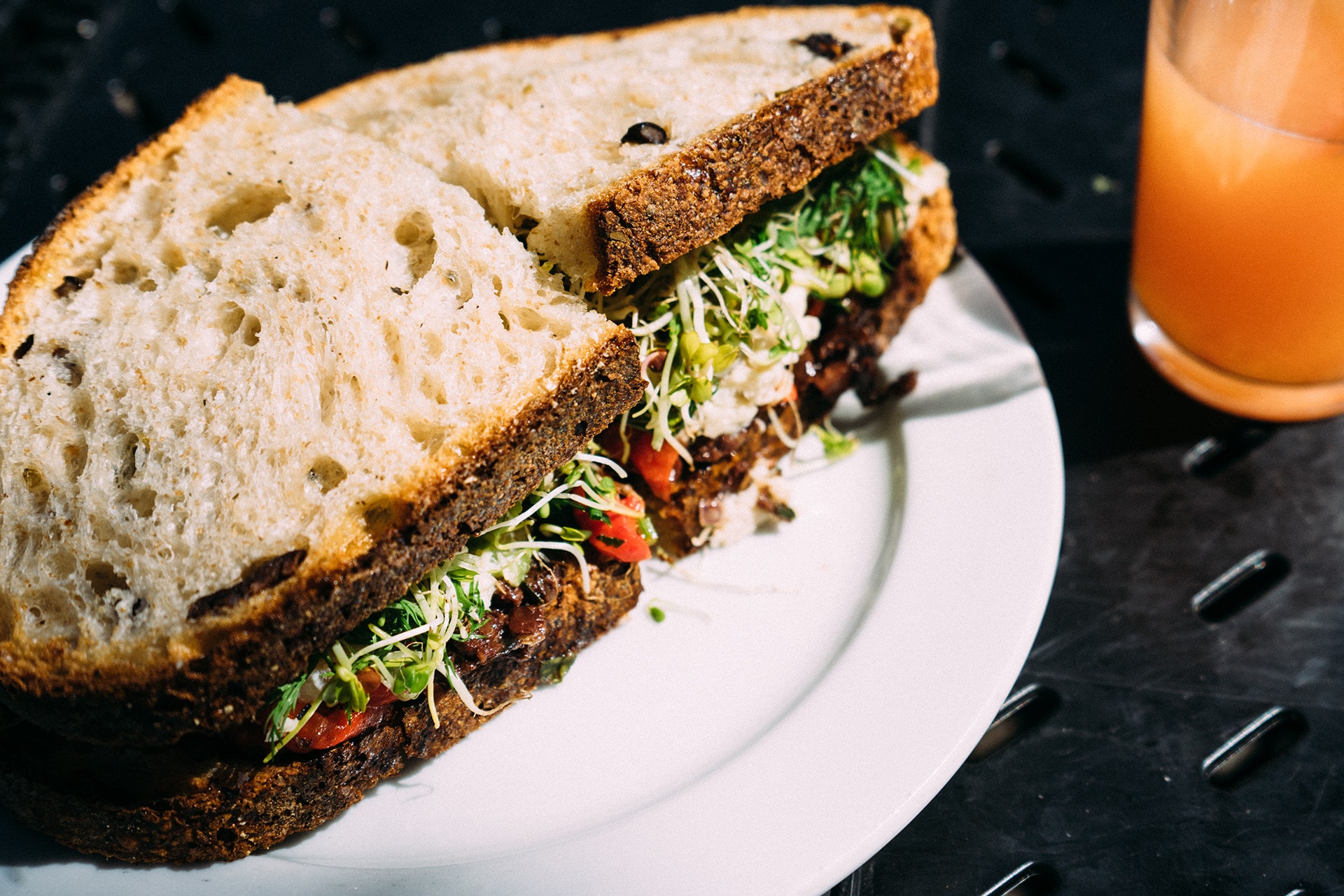 7.  Aloo Kachori
Native to Rajasthan aloo kachori is relished all over India. The crispy and tangy combination of kachori and aloo is to die for!! Deep fried kachoris can be eaten on their own as a snack, but together with aloo curry it makes for a perfect breakfast item in India. You can find this combination easily anywhere in your city. If you have not yet tried aloo kachori, then my dear you seriously are missing on some goodness!!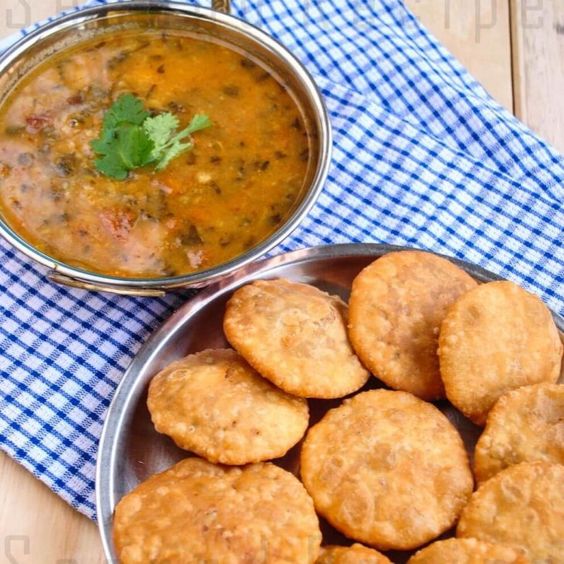 8.  Milk Cornflakes
Milk corn-flakes is the favorite breakfast for those who want to shed those extra pounds on their body.  Immensely easy to make, it is easy on the stomach too and packed with calcium and fiber. This ready to eat breakfast is popular among college students who ae always in a hurry in morning. If you want to keep a check on your weight, start taking milk- cornflakes as breakfast and see your body transforming from fat to fab!!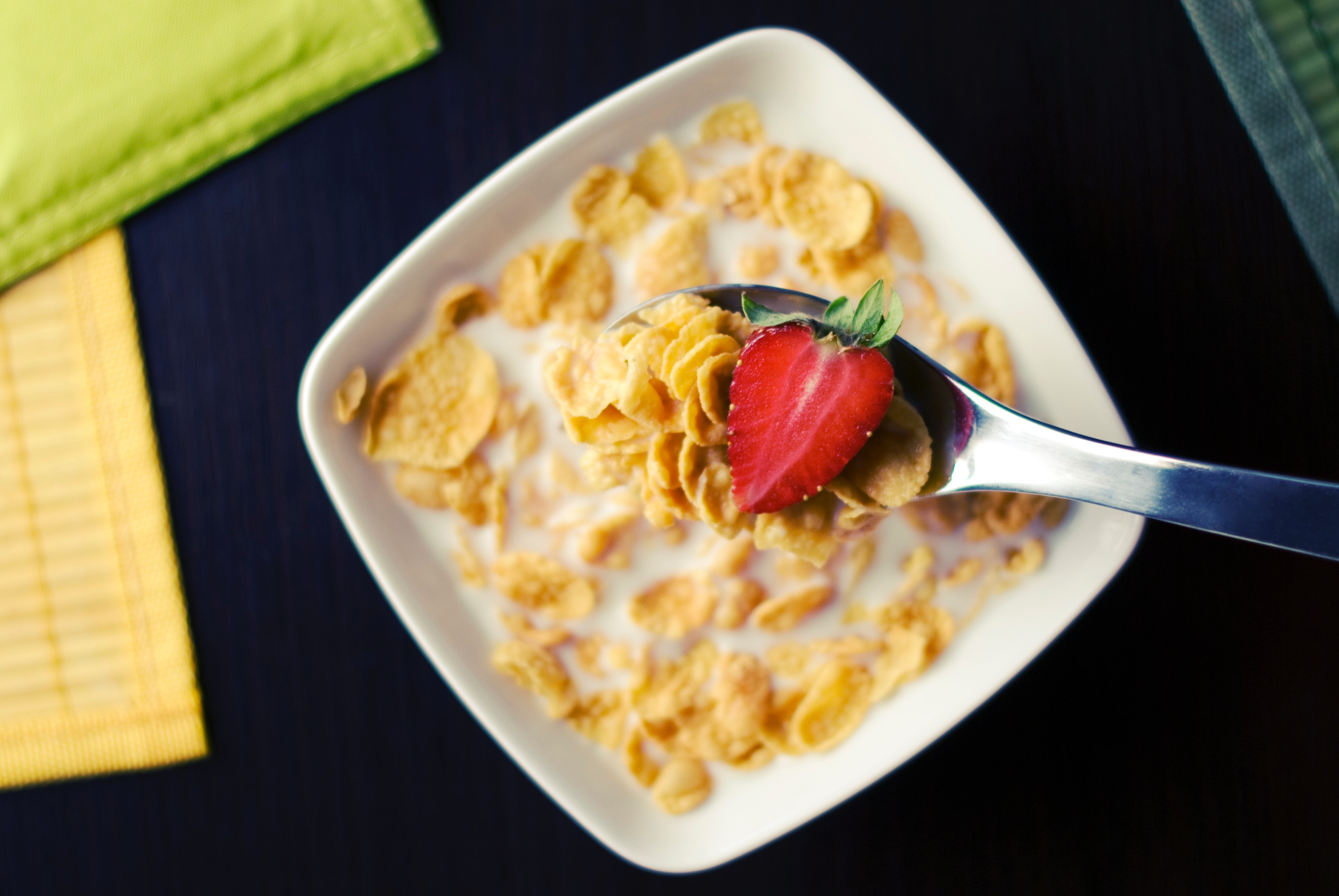 9. Idli
Idlis in breakfast make for a perfect comfort food. Hot steamed ivory rice cakes lift up the mood instantly satisfying both the mind and your appetite. Relished with coconut chutney or stir fried with vegetables, Idlis are a diet food packed with goodness. It is rightly said, good things come in small sizes. Idlis are soul food!!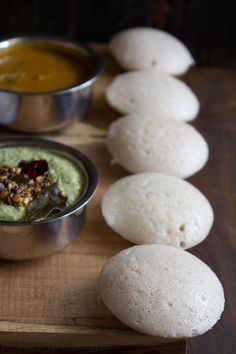 10.  Aloo Poori
Aloo Poori is one such food combination which takes you to roller coaster ride of flavors. This dish is prepared in every household and is loved by every Indian. Just by thinking about aloo poori I can feel its aromatic flavors and spicy taste in my mouth. Though high in calorie count, saying no to aloo poori is as difficult as cooking your maggi in two minutes!! The tangy aloo curry tastes delectable with freshly fried poories served with pickles and salad. The love for aloo poori in Indians is undying!!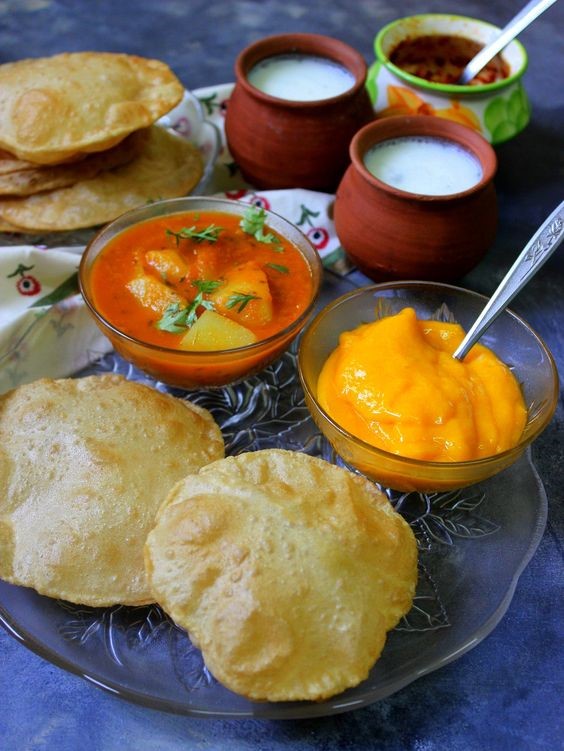 One can take an Indian out of India, but one can never take India out of an Indian. No matter where he/she lives, at the start of the day, Indian breakfast is a must!! I am sure after reading this article you would be feeling famished. Don't worry, sit back and order food online from your favorite restaurants and get amazing deals exclusively on Veg Platter. Download the app from https://vegplatter.in/app
We found the following Restaurants.