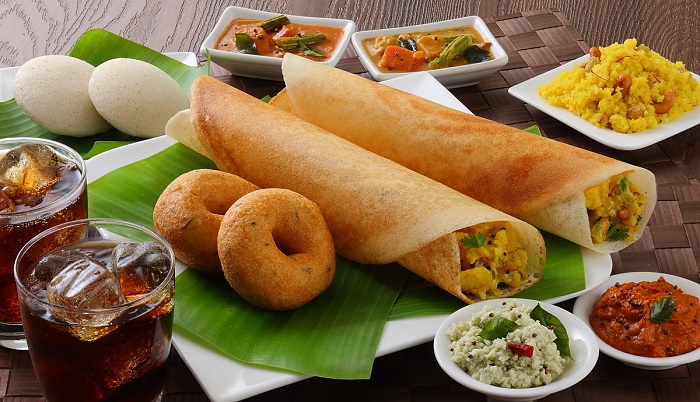 India is a country which is blessed with a diversity of culture and ethnicity that perfectly blend together to form a secular nation with harmony and love all around. With different cultures, comes an assortment of varied cuisines, each distinctive from the other but with one common aspect- deliciousness!! If you are a vegetarian and love flavorful and spicy food, then South Indian food is your paradise. South Indian cuisine comprises of Tamil, Hyderabadi, Chettinad and Mallayali food which is a delight to the palate. Our experts have picked their favorites which are a big no to miss out. Check them out:
1.    Masala Dosa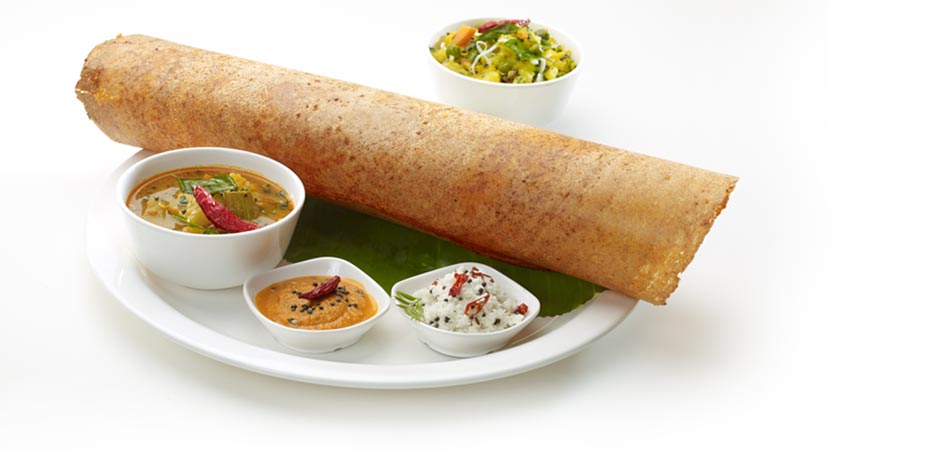 If you are an Indian and have not yet tried masala dosa, then something is seriously wrong. Be it a 5-star restaurant or a street side stall, masala dosa is a hit food everywhere. Basically, a staple breakfast of Tamil Nadu, masala dosa can be eaten at any time. Made up of fermented rice and lentils, these are like crepe, very thin and crispy flat breads cooked on a hot griddle which are savored with chutneys and sambhar. The love for dosas has grown over the years making it a hot favorite among other countries as well. Easy on pocket and stomach, dosas are love.
2.    Idli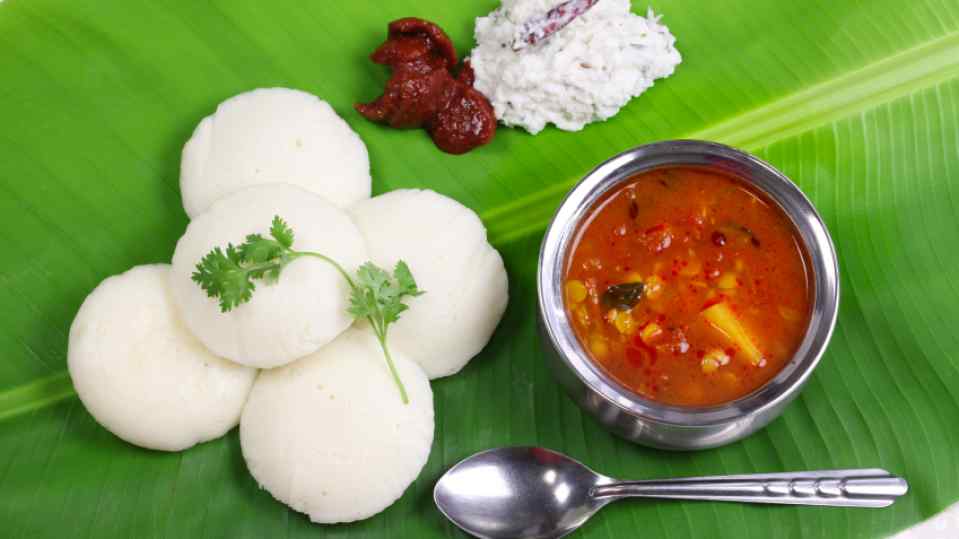 Little round ivory colored idlis are delicious savory snacks which are loved by the people heartily. Made up of fermented rice flour and lentils, these are steamed rice caked which are best enjoyed with coconut chutney and sambhar. Many people also like to enjoy idli with desi ghee (purified butter). It is very subtle in flavors, favorite of those who are not much into fiery food adventures. Idli sambhar is a comfort food which you would not like to miss out. 
3. Utappam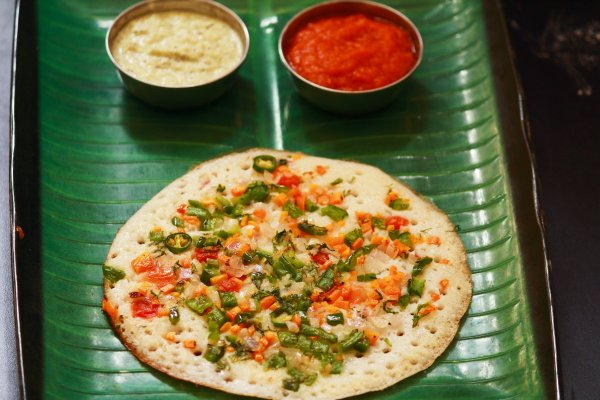 Utappam is a fusion of pizza and pancake, two of the most loved food by the people worldwide. It is made up of lentils, fermented rice, spices and a handful of vegetables. This dish too is relished the most with sambhar and coconut chutney. Utappam is a quite filling with a fluffy, soft texture. It is similar to dosa in texture but very different in taste. If you want to experience a fiery burst of flavors in your mouth, then my dear, utappam is your thing!
 

4.    Vada Sambhar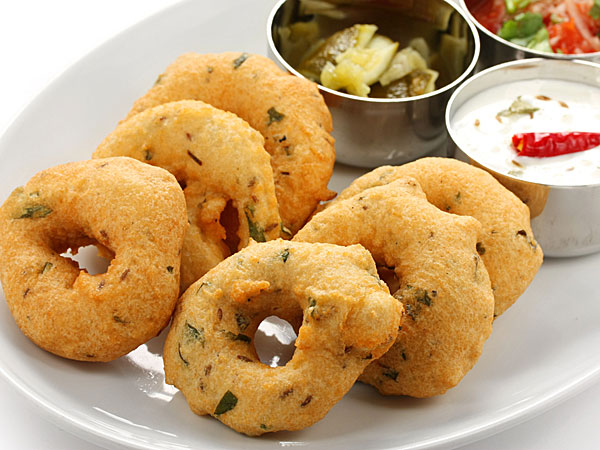 Vadas are donut shaped fried batter made up of lentils and spices which tastes heavenly good with hot sambhar. Just soak the vada into hot sambhar until damp and soggy, and let the flavors engage with your soul.  Few people like to eat the vada with chutney which tastes equally good. It comes in variety of medu-vada, masala-vada and onion-vada. Sambhar- vada is a comfort food which can be found easily throughout the country. This is a hearty meal which is filling and budget friendly.  
5.    Rasam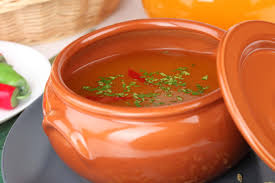 Mere name of rasam brings water to my mouth. Rasam is a super delicious broth made up of tamarind, tomato, cumin and other spices. It is usually had before a meal like a soup or with rice. Rasam has amazing digestive qualities with taste so good that you have to resist yourself from consuming more. Delectably spicy and sour, this dish tops the list of health with taste. You must try rasam at least once to indulge in pure happiness 
South Indian delicacy is pure joy to the palate and soul. It is extremely yummy with amazing health benefits because of generous use of spices. No wonder its popularity is growing rapidly over the years. I am sure after reading this article, you would want to grab some south Indian food. We make it easy for you, order south Indian food at home with Veg-Platter. Download the app from https://vegplatter.in/app . 
 
We found the following Restaurants.